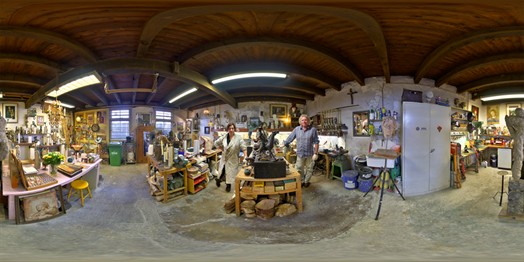 Foto: Bob Groothuis; www.bobgroothuis.com
Klik op de foto voor een panoramaweergave.

Since 1999 a well-known concept in The Hague and surroudings.
Beautiful castings with detailed finishing of bronze sculptures.
Choice of different patina: many examples present in the atelier.
Personal advise from the making of the model to the finishing touch and patina.
Durable molds of silicon and epoxy, which can be used almost infinitly to obtain an optimal waxmodel.These molds can also be used to make your own casts in for example plaster.
Explanation about the process of casting (lost wax method) and non-commital quotation of statues.
Open 6 days a week (Monday to Saturday)
Evenings and Sundays on telephone appointment
Very fast delivery (from 2 weeks)